Guideline for Authors
Upholding the principles of transparency, efficiency and fairness, ECNLPIR focuses on providing impetus for the dissemination of knowledge and technologies worldwide by performing its obligations as conference organizer.
For academics, professionals, students, engineers, practitioners and stakeholders in their respective subject areas, the opportunities of meeting each other, conveying and communicating insights and thoughts are very important to give their career a higher profile. For those who wish to join a scholarly conference, to a large extent they wish their work could be involved in the conference proceedings, to be published and to be able to read by more audience in the scientific research communities. As proceedings publication becomes one of the major considerations for a successful conference, we furnish guidelines for authors and reviewers, describing how paper and abstract will be handled after submission. The organizers and all committee members of ECNLPIR encourages you to contribute your latest work to this conference.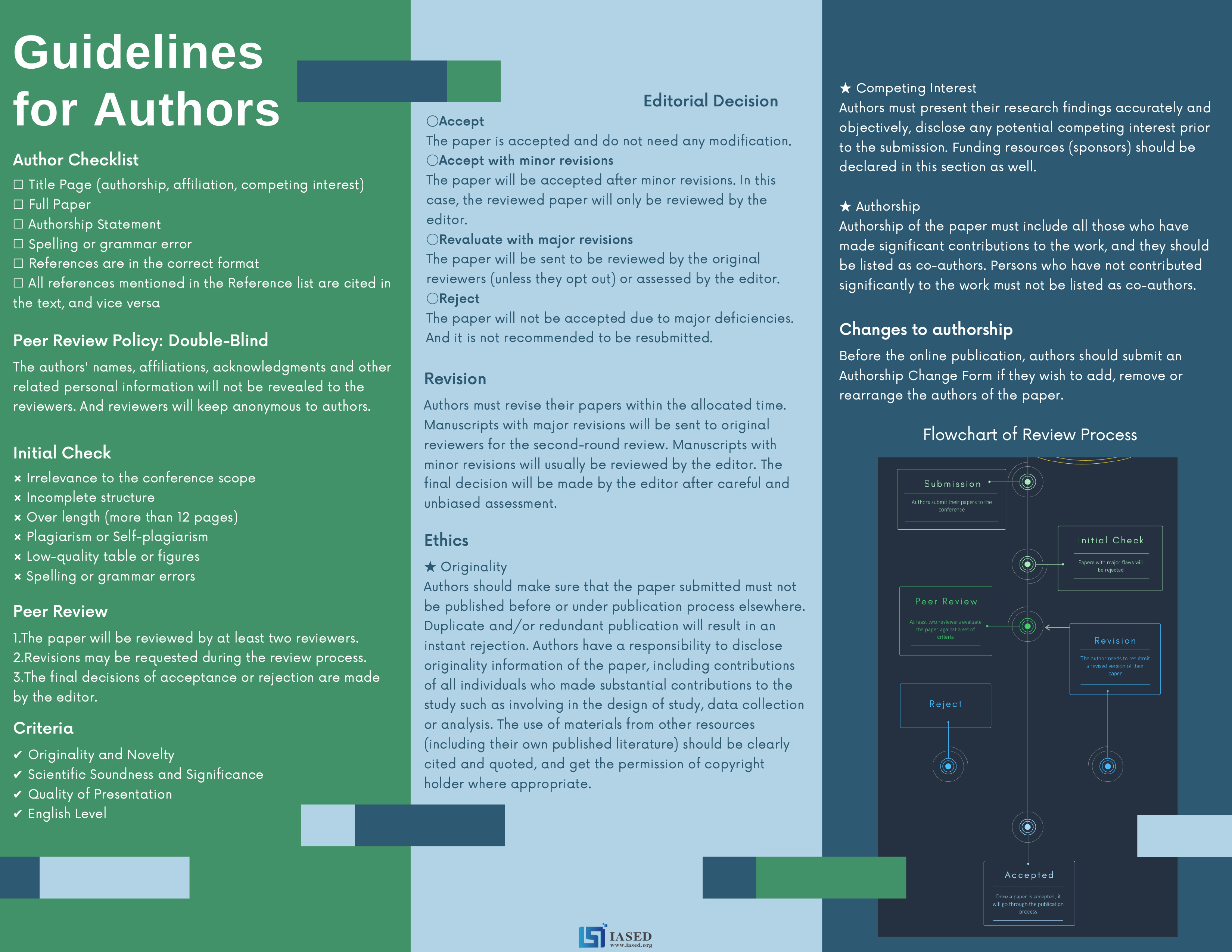 Organizer Statements
On the principle of participants' safety first, the organizer reserves the right to change the conference date and venue against force majeure. The participants are obliged to comply and cooperate with the organizer's decision.
Key Dates
Abstract Submission: June 9, 2022
Full Submission: June 19, 2022
Author Notification: Before June 30, 2022
Registration: Before July 12, 2022
Main Conference: July 19-21, 2022
Contact
If any questions, please feel free to contact our conference specialist.
Ms. Sukki.Chiang
Email: ecnlpir@iased.org
Tel:+852-30696823 (English)
Monday-Friday, 9:30-12:00, 13:30-18:00