How to Review
As the basis for authors' revision and editorial decision, volunteer work of reviewers is of vital importance for a conference enforcing strict editorial review to judge quality of papers for oral / poster presentation and proceedings publication.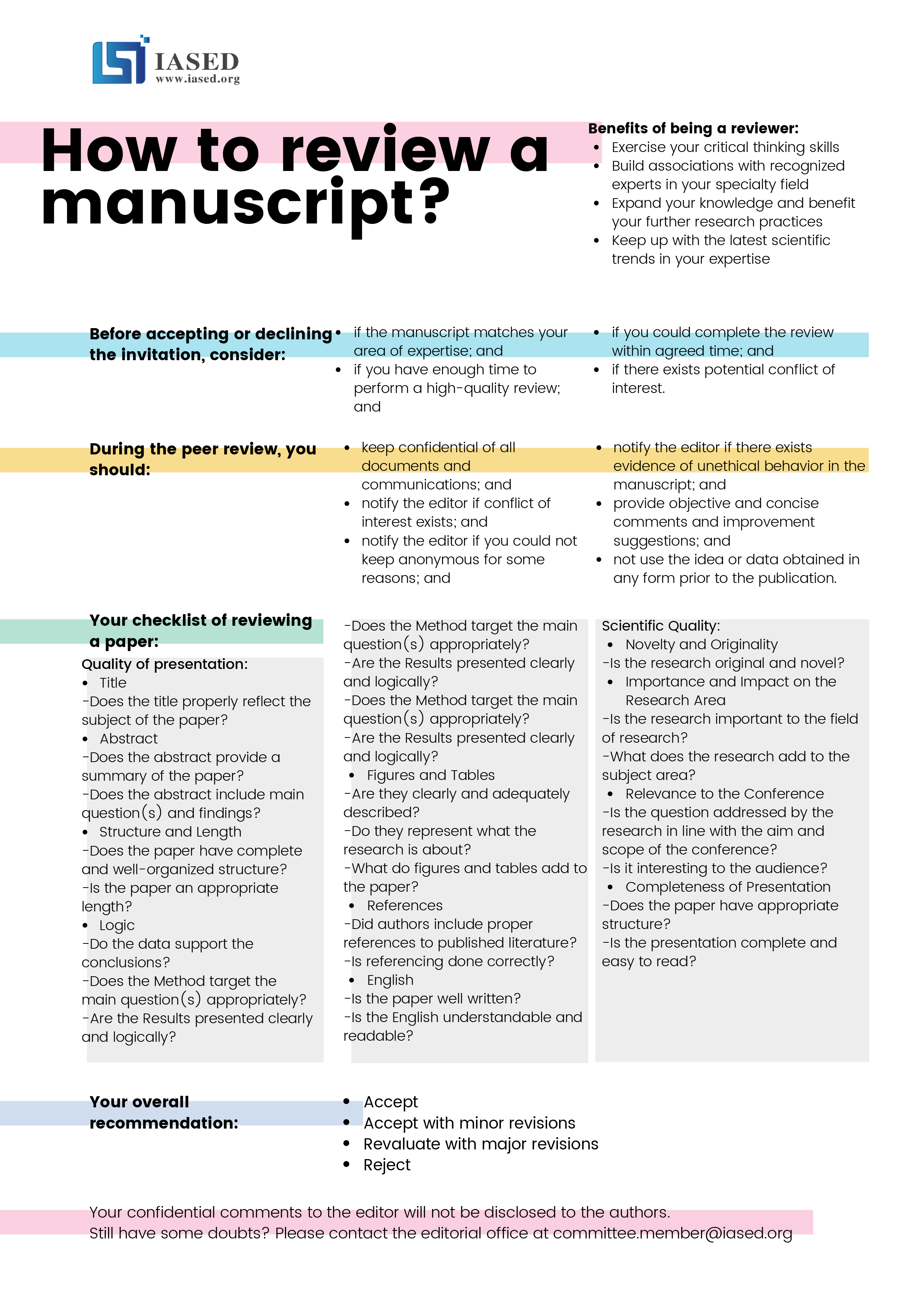 Organizer Statements
On the principle of participants' safety first, the organizer reserves the right to change the conference date and venue against force majeure. The participants are obliged to comply and cooperate with the organizer's decision.
Key Dates
Abstract Submission: June 9, 2022
Full Submission: June 19, 2022
Author Notification: Before June 30, 2022
Registration: Before July 12, 2022
Main Conference: July 19-21, 2022
Contact
If any questions, please feel free to contact our conference specialist.
Ms. Sukki.Chiang
Email: ecnlpir@iased.org
Tel:+852-30696823 (English)
Monday-Friday, 9:30-12:00, 13:30-18:00